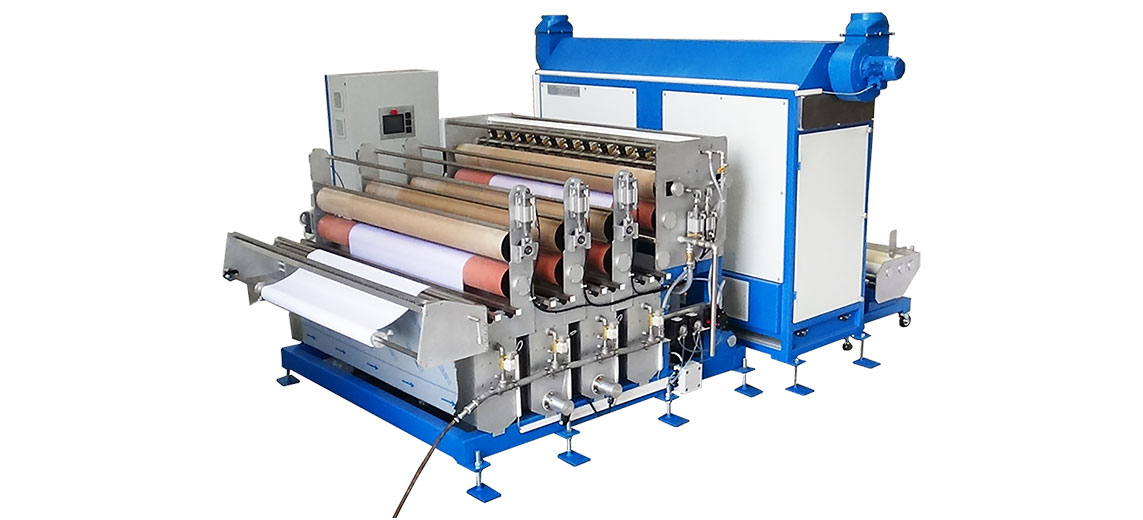 Single source for pre-treatment, printing, steaming, washing and production management
Mimaki today announced it is demonstrating the Rimslow Series, a complete, end-to-end digital textile and apparel printing ecosystem at FESPA 2018, scheduled for 15 to 18 May in Berlin. Mimaki is located in Stand 1.2-D20/D30 at the show. The ability to acquire a complete system from a single supplier makes it easier for businesses to enter the digital textile and apparel printing market, and for existing textile and apparel businesses to add digital printing to the mix to complement conventional textile printing processes.
"Currently, businesses wishing to participate in the digital textile printing revolution must purchase printers and pre- and post-treatment solutions from different manufacturers," said Ronald van den Broek, General Manager Sales at Mimaki Europe. "Not only is this inconvenient, but there can be implementation issues with no single source of responsibility to resolve them. Following our acquisition of Australian company Rimslow last year, Mimaki now has all the necessary components in place, including pre-treatment of fabrics, digital printing, and steaming and washing post-print with the Rimslow Series."
Mimaki also announced its first development in the Internet of Things (IoT) for Textiles and Apparel (TA), adding another layer to speed processing and to reduce errors. Named Mimaki Job Controller TA, the new development includes functions to provide production condition management, barcode scanning, and visibility into the production database. Together with Mimaki's range of textile machines, these components comprise a complete digital textile printing ecosystem that makes entry into digital textile printing a virtually risk-free venture.
Mimaki Digital Textile and Apparel Ecosystem: The Details
Printing textiles with digital inkjet technologies typically requires four discrete steps:
Pre-treatment of fabrics prior to printing is required to ensure optimum interaction between the ink and the fabric and to prevent ink bleeding. By using the Mimaki TR300-1850C Pre-Treatment Unit, businesses can bring the pre-treatment in-house, reducing costs, shortening production cycles, and gaining increased control over the entire process.
Direct inkjet printing of textiles is accomplished using a Mimaki textile printer such as the new Tiger 1800B MkII production-class digital textile printer, which will be on display at FESPA.
Steaming of the printed fabric is required to fix the ink on the fabric. This is accomplished with the Mimaki TR300-1850S or the Mimaki TR600-1850S Steamer.
In the washing step, leftover ink and treatment agent are removed from the fabric, and making it ready for the next steps in manufacturing and/or distribution. The Mimaki TR600-1850W Washer is used during this step.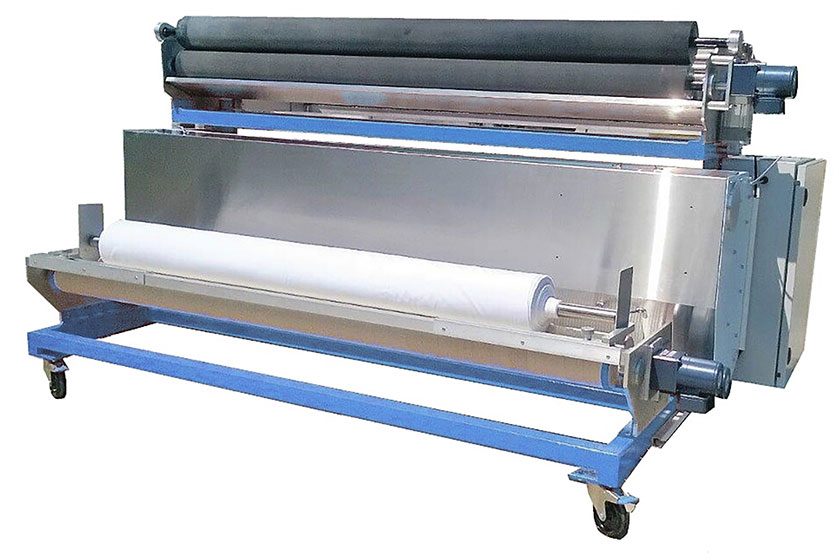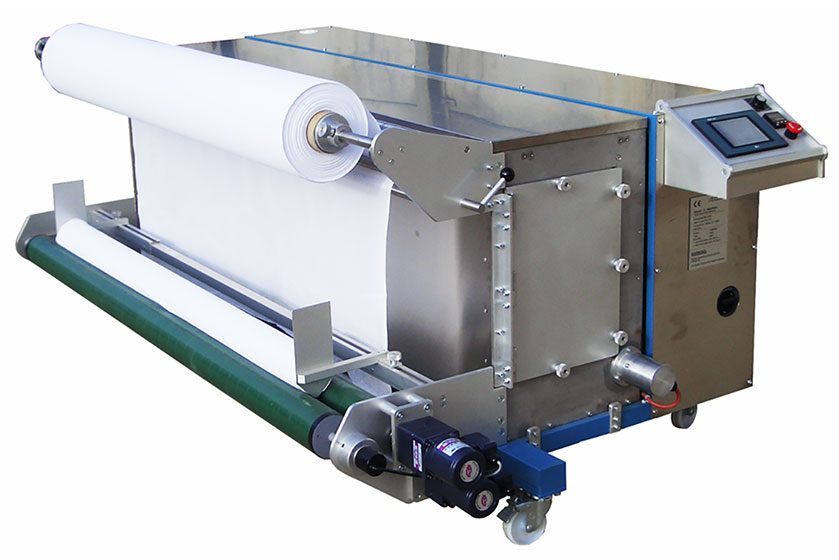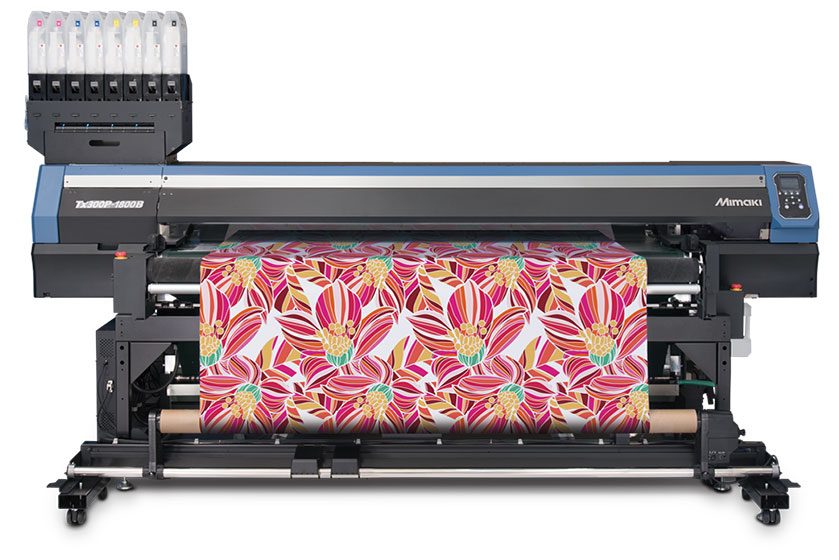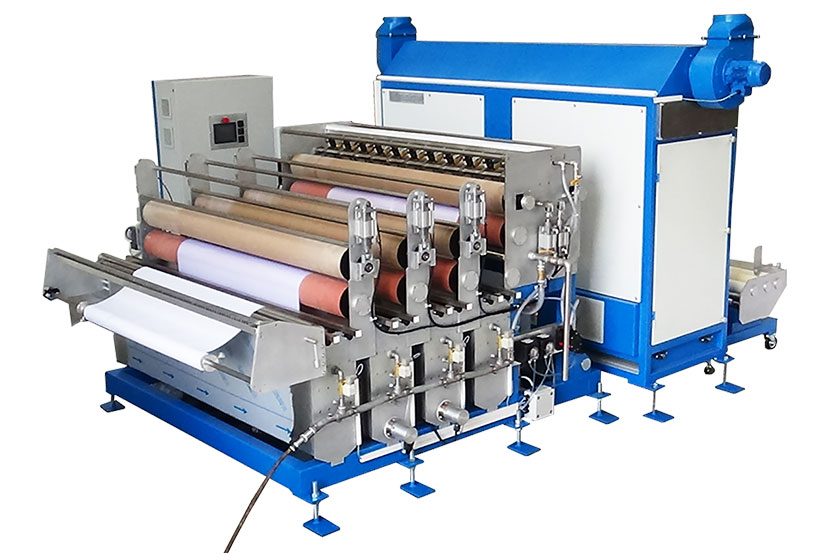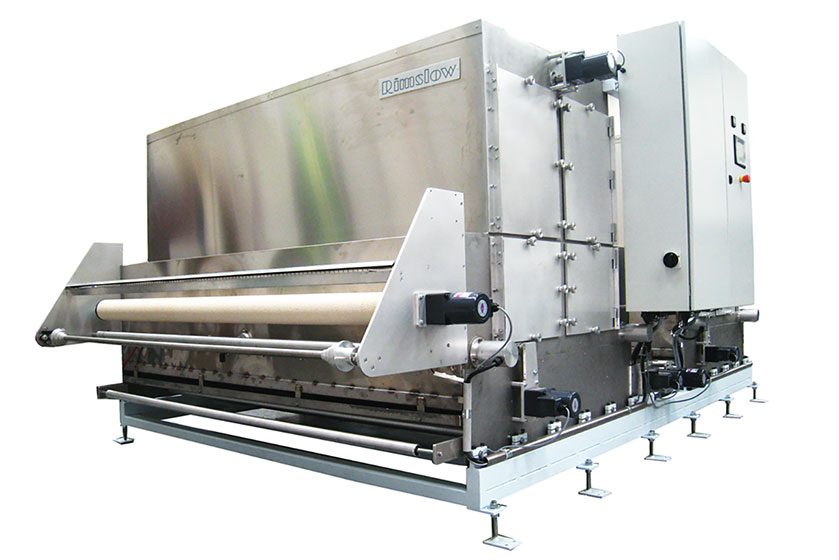 An important factor in controlling the quality of the finished product is the ability to control the production process and ensure consistency from one run to the next. With the new development in Mimaki IoT for the TA Market, this is accomplished with three important components:
Production Condition Management, designed to record production condition data and manage production conditions that can change depending on the type of textiles, inks and final products being produced. This data can be used to ensure consistency when repeating jobs and to simplify the ability to use multiple printing units in parallel to increase printing throughput and ensure efficient workload distribution.
Production Condition Barcodes can be used to call the production condition management data from the production database to set up a job automatically. This speeds job set-up, reduces human error, and makes it easier for even less experienced operators to deliver quality printed textiles.
Visibility into the production database provides management with relevant information, including actual production numbers, production staff involved in the process, production time and failure rates, in addition to production conditions. This provides management with real-time data for better decision-making and continuous improvement efforts, including cost/profit calculations and better production planning.
"With the launch of the Mimaki Digital Textile and Apparel Ecosystem, and following our joint venture with Bompan in Italy, we are working towards the realisation of bringing a Total Solutions Approach to the digital production of textiles and apparel," van den Broek added. "We are excited to hear feedback from FESPA visitors who will have a first opportunity to see our textile production line in action."