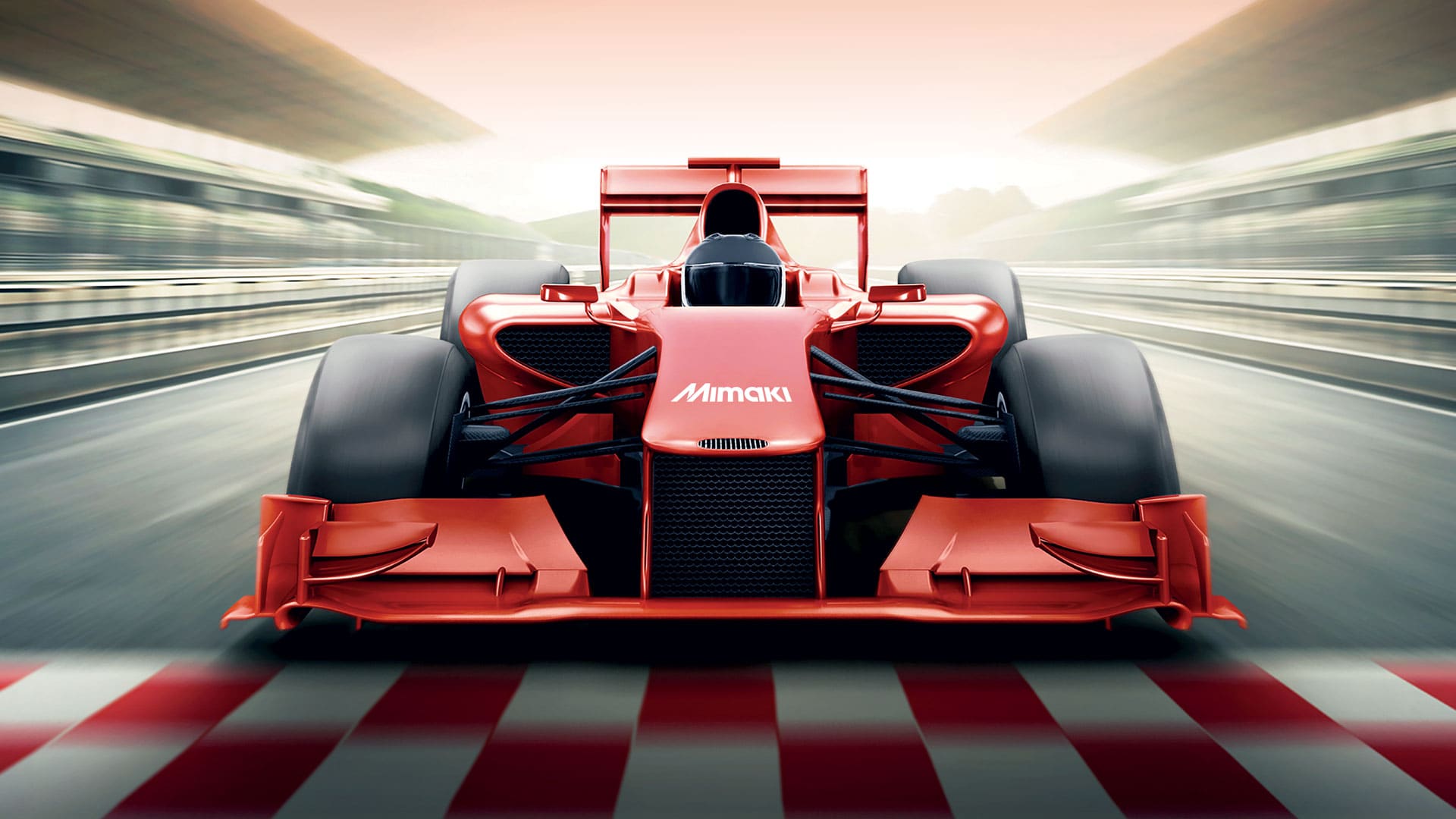 Maximise your productivity…
…with the all new JFX600-2513 industrial large format flatbed LED-UV printer
Maximise your productivity

with industry leading technology
With the development of this new flagship, true flatbed printer, Mimaki shows commitment to the industrial printing industry. Packed with state-of-the-art technology and functionality, it will exceed customers' demands.



Experience the eye-catching quality and the versatility of substrates to print on. And with 5 different ink types and multiple ink sets to choose from, the list of applications seems endless. Utilising Mimaki's 7th generation reliable LED-UV technology ensures quick turnaround times for all your orders.
Print bed area
Multiple print heads
IOT integration
JFX600 with Mimaki Print Controller operation panel
Designed to produce a wide range
of materials and applications
Furniture, Display Stands, Wall Decorations, Indoor & Outdoor Advertisements.
Versatility in inks
thanks to LED-UV ink technology
With a variety of LED-UV inks available for the JFX600-2513, the range of applications seems endless. Choose between hard inks for rigid materials, flexible inks for a variety of media, or stretchable inks for soft materials.

JFX600-2513 inks have been on the market for many years and have a proven track record of quality and reliability.
For even more confidence
our products are GREENGUARD GOLD certified
GREENGUARD GOLD certified products meet the rigorous standards for low emission of volatile organic compounds (VOCs) and ensures that a product is acceptable for use in environments such as schools and healthcare facilities without polluting the indoor air quality.
This printer includes Mimaki Core Technologies that offer the best print quality, maximum productivity and reduced exposure to risks that can delay production. See below list of core technologies that are included in the JFX600-2513.
For continued productivity
Item
JFX600-2513
Print head
Type
On-demand piezo head
Specifications
16 heads (320 nozzles × 4 rows) (4 staggered, 4 in-line array)
Resolution
Y: 600 dpi, 1.200 dpi X: 600 dpi, 1.200 dpi
Ink set
4-colour
C, M, Y, K
4-colour + 4-special
C, M, Y, K, W, Cl, Pr*
6-colour + White
C, M, Y, K, Lc, Lm, W
Ink type
LH-100: CMYK/ CMYK WW Cl Pr* / CMYK LcLm WW
LUS-120/LUS-150: CMYK / CMYK WW Cl Pr* / CMYK LcLm WW
Media
Max. printing width
2.500 mm
Maximum width
1.300 mm
Thickness
Up to 60mm
Weight
Up to 50 kg/m2
Distance accuracy
Absolute accuracy
±0.3 mm or ±0.3 % of specified distance, whichever is greater
Repeatability
±0.2mm or ±0.1% of specified distance, whichever is greater
Perpendicularity
±0.5 mm / 500 mm
Printing gap
1.5 to 3.0 mm (media thickness detected automatically)
Ink supply
Ink bottle
Waste ink tank
Bottle type (2,600 ml)
Vacuum
2 sections, divided in X direction
UV unit
Water-cooled UV-LED emitters x 2
Interface
Data transfer function
10GBASE-T Ethernet
Commands
MRL-V
Noise levels
Standby
55 dB (A) or less
In operation (continuous)
70 dB (A) or less
Power supply specifications
Single-phase 200 to 240 V AC ±10% / 24A x3; 50/60 Hz ±1 Hz
Power consumption
4.8kW x 3 or less
External dimensions (WxDxH)
5.270mm x 2.800mm x 1.600mm
Body Weight
1.100 kg
Compliance with standards
UL 775 compliant, CE marking (EMC Directive, Machinery Directive), RoHS, REACH, EAC Mark
*OPT-J0526 PR Installation Kit is required when installing the Primer
Software RIP
The primary task of RIP (Raster Image Processor) software is to convert the different formats of the file to be printed into data that the printer "understands" as raster data.
RasterLink7
Mimaki's software RIP, RasterLink 7, comes in the box free of charge.
LH-100
LED UV ink
Hard ink for rigid materials
Colour
9 colours: CMYK Lc Lm W CL Pr
Ink type
Hard ink with high scratch and solvent resistance.
LUS-120
LED UV ink
Flexible ink for rigid materials and a variety of media
Colour
9 colours: CMYK Lc Lm W CL Pr
Ink type
Flexible ink with good media compatibility.
LUS-150
LED UV ink
Flexible ink for a variety of media
Colour
9 colours: CMYK Lc Lm W CL Pr
Ink type
Stretchable ink with high scratch and weather resistance.
Maximise your potential now!
Submit your credentials for more information on the all new JFX600-2513 including availability, competitive pricing and demonstrations. Our local dealer will contact you.
Request info
Request a demonstration
Want some action? Then enjoy a personalised demonstration, virtually or in person, and understand in depth how the all new JFX600-2513 can maximise your production output.
Request a demonstration